Getting started as a reseller
Do you want to get started as a new SSL reseller, or have you been a reseller for a while and do you want to gain more advantage from the Xolphin reseller program? Using the information below, we'll help you to do so. Check what the reseller program can offer you if you are not a reseller yet.
Manage certificates yourself in the Control Panel
In the Control Panel you can manage data and certificates for yourself as well as your customers. For example, requesting new certificates, monitoring and communicating on current applications and re-issuing, revoking or renewing certificates is all possible 24/7 from the Control Panel. Aside from ways to engage with ongoing request, you can also pay invoices and manage your data, contacts and documentation. In order to pass domain validation as a step in validation, you can pick alternative validation methods (CNAME validation or file upload) in addition to the default validation by e-mail.
Automation
Using the Xolphin API, or the HostFact and WHMCS plugins, fully integrates the ordering process so that you and your customers can request certificates directly from your own system. Read more about the automation possibilities or start immediately!
Commercial support
Do you want to actively sell SSL certificates, or do you already do this and do you want to sell more EV certificates or additional products in the website security area? Would you like to know more about the background of SSL and the validation procedure per type of certificate in order to be able to provide better support regarding SSL? We notice that many resellers have the same questions about SSL, such as:
What is the added value of a more expensive certificate and how do you sell it;
What are the advantages of a multi-year SSL Subscription;
How do I offer website security solutions as an upsell to current clients, as well as use it to attract new clients;

How can I make the validation procedure easier, faster and white-labeled;

How do I ensure optimal SSL settings, in terms of both security and commercial benefits.
We offer support in various areas. We provide free customized training, tailored to the needs, questions, current knowledge and experience of your personnel as well as your customers'. In addition, we regularly organize webinars to help both existing and new resellers get started or expand their footprint.
Through the Reseller Update, we keep resellers informed by e-mail periodically. Topics discussed are relevant developments in the market and developments at Xolphin. You can sign up or unsubscribe via the Xolphin Control Panel.
Do you have additional ideas for promoting SSL products, or do you need advice? Feel free to contact us for the possibilities.
Online information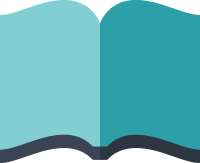 We have an extensive knowledge base and many useful tools that you can use 24/7, a side from our personal assistance.
| | | | | |
| --- | --- | --- | --- | --- |
| Product selection | Ordering | Validation | Installation | Management |
| | | | | |
| | | | | |
| | | | | |
| | | | | |
| | | | | |
| | | | | |
| | Contact us | | | |
Need help?
SSLCheck
Our SSLCheck will examine your website's root and intermediate certificates for correctness and report any potential issues