Kerio - Certificate installation
Immediately after being issued, your SSL certificate will be sent to you by email. It is also possible to download the certificate from the Control Panel. The file containing the certificate will have the same name as the domain name it is meant for (for example: www_sslcertificaten_nl.crt).
For the installation of your new certificate on Kerio, you need to login to the admin web interface of your Kerio Connect server.
Go to section Configuration → SSL Certificates.
Click on Import → Import Signed Certificate from CA.
Select the chained file created in the Preparation step above
To enable the server to use this certificate, select the certificate and click on the Set as Active button.
Configuration
Now that the new certificate is installed on the Kerio connect server, it will be applied to the POPS, IMAPS, SMTPS services for your users. You can also bind it manually to the additional services supplied by your Kerio server, like the reverse proxy front end and the admin web interface.
Proxy server
When using the HTTPS reverse proxy service for your Kerio front end, you need to select your new certificate in the Configuration → Proxy Server pane.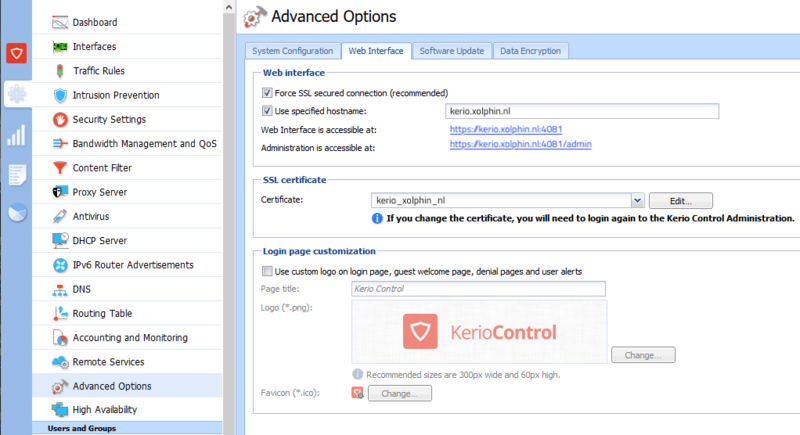 Web Interface
Under Configuration → Advanced options → Web Interface you want to select your certificate to make HTTPS access available for your admin portal. Make sure that your certificate matches the hostname of your Kerio hostname.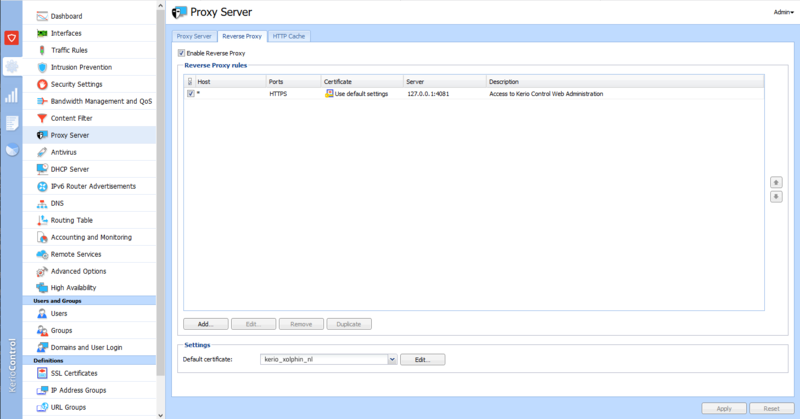 Need help?
SSLCheck
Our SSLCheck will examine your website's root and intermediate certificates for correctness and report any potential issues