WHMCS module now available
29 August 2016
The Xolphin SSL Module for WHMCS makes it easy to sell, request and manage all types and brands of SSL certificates directly from WHMCS. The module is now available free of charge to all Xolphin resellers!
What is WHMCS?
WHMCS is a commonly used all-in-one tool for client management, invoicing and support for online organisations. WHMCS allows you to manage the entire client process, from registration to automated invoicing and management. Many parties offer add-ons with which users can expand the functionalities of the platform. WHMCS is often used by hosting parties. As a result, there was great demand for a Xolphin SSL plugin! The SSL module was developed with the help of client feedback.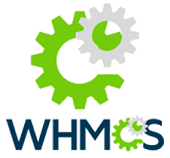 What can you do with the SSL module?
The module works with WHMCS version 6 and up and offers integration with Plesk, cPanel and DirectAdmin. After installing the module, the full product range of Xolphin SSL certificates is automatically imported and you can then set your own prices. In addition to standard functions such as ordering and renewing standard, wildcard and multi-domain certificates, the SSL module also offers several other useful features:
Automatic installation on cPanel, DirectAdmin & Plesk.
Automatic renewal of and invoicing for installed certificates.
Adding domains to multi-domain certificates.
Choose between three validation methods.
SSL module available free of charge
Using the SSL module is free; all you need is a Xolphin reseller account. Using all available features requires a WHMCS hosting plan. You can also use the module with your own hosting plan, but you will not have access to the automated application and installation feature. Download the module for free.
Our websites
Need help?
SSLCheck
Our SSLCheck will examine your website's root and intermediate certificates for correctness and report any potential issues